Yoga
A Comprehensive Guide to Chair Pose (Utkatasana): Strength, Stability, and Mindfulness
Mastering Chair Pose provides a range of benefits, both physical and mental. From building strength and improving balance to boosting concentration and reducing stress, Utkatasana is a multifaceted pose deserving a spot in your regular yoga routine.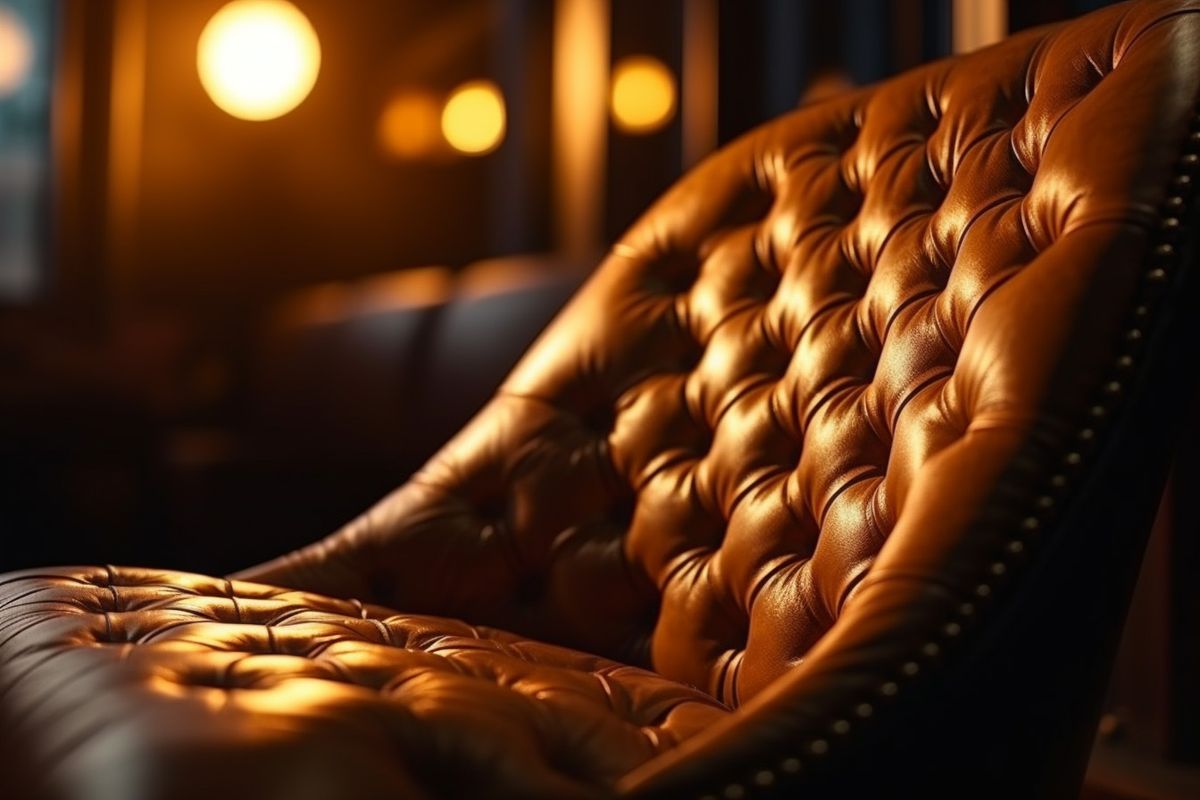 Introduction: The Dynamic Power of Chair Pose
Chair Pose, or Utkatasana (pronounced oot-kah-TAHS-uh-nuh), is a staple in various yoga sequences. This asana is more than just mimicking a chair; it's a powerful pose that engages your legs, core, and upper body.
In this guide, we'll delve into its historical background, explore its physical and mental benefits, and provide you with step-by-step instructions to master it.
Historical Background: The Roots of Utkatasana
The Linguistic Journey of the Word 'Utkatasana'
The term "Utkatasana" originates from the Sanskrit language, with 'Utkata' meaning "powerful," "fierce," or "intense," and 'Asana' translating to "pose" or "posture." Together, the term represents the power and intensity that the pose seeks to generate within the practitioner.
Its Evolution Over Time
While Utkatasana might not have the ancient mythological stories often associated with poses like Lotus or Cobra, its relevance and significance have only grown with the modernization of yoga.
Originally documented in foundational texts such as the Hatha Yoga Pradipika, this pose was presented as a powerful tool for stimulating the physical body and preparing the mind for meditation.
Interpretations in Contemporary Practice
In modern yoga, Utkatasana is often introduced as an accessible but challenging pose suitable for all levels. It's touted for its versatility, being equally effective whether practiced for a short period or held for an extended duration.
Contemporary yoga teachers often incorporate this pose into sequences aimed at improving strength, flexibility, and focus, emphasizing its role as a foundation for many other asanas.
Physical Benefits: Unlock Your Strength and Flexibility
Full-Body Workout
Chair Pose is like a gym session condensed into one yoga pose. When you squat in Utkatasana, you work your thighs, glutes, and calves. Your core is also actively engaged, which helps to stabilize your body. It's a full-body workout that makes you realize just how many muscles you can engage in one asana.
Core Engagement and Strengthening
Chair Pose demands that you keep your core engaged, helping to build strength in the abdominal muscles and lower back. This core engagement is crucial for enhancing balance and stability, both in other yoga poses and in everyday activities.
Improved Posture and Spinal Alignment
Because the pose requires a straight back and open chest, practicing Utkatasana can help improve posture. It can be particularly beneficial for people who spend a lot of time sitting at desks or looking at their phones, as it counteracts the tendency to slouch or hunch the shoulders.
Enhanced Respiratory Function
The upright nature of the pose and the expansion of the chest facilitate better breathing. By learning to maintain deep, steady breaths in this challenging pose, you improve your respiratory function and lung capacity, benefits that extend beyond your yoga practice.
Increased Circulation and Energy
As a pose that engages multiple large muscle groups, Chair Pose can get your heart rate up, improving circulation and increasing your overall energy levels. It's an excellent pose for times when you might feel stagnant or need a quick pick-me-up.
Detoxifying Effects
The slight compression in the abdominal area stimulates the organs, aiding digestion and helping to detoxify the body. This internal "squeeze" can be beneficial for improving digestive function and enhancing metabolic rate.
Mental Benefits: The Mind-Body Connection
Cultivating Mental Resilience
Chair Pose is as much a test of mental stamina as it is physical. Holding the pose can be tough, especially as your muscles start to quiver. This experience teaches you how to remain composed under pressure, building your mental resilience.
Enhanced Focus and Concentration
To maintain balance and proper form in Utkatasana, a high degree of concentration is necessary. This honed focus can transfer to other activities that require mental clarity, making it a multifaceted tool for improving your cognitive function.
Stress Relief
Although it may seem counterintuitive, the physical demands of Chair Pose can actually help relieve stress. As you hold the pose, you're compelled to breathe deeply, which in turn activates the parasympathetic nervous system. This shift can help you enter a more relaxed state, counterbalancing the effects of stress and anxiety.
Mindfulness and Awareness
Chair Pose forces you to be fully present; any lapse in concentration could mean losing your balance or alignment. Practicing this pose consistently enhances your capacity to be mindful, both on and off the yoga mat.
Emotional Balance
Holding a challenging pose like Utkatasana can bring up a range of emotions, from frustration to excitement. Learning to navigate these feelings on the mat can provide insights into how you react to challenges in your daily life, helping you cultivate a more balanced emotional state.
Self-Confidence
Mastering Chair Pose—or making progress in it—can boost your self-confidence. Each practice session provides an opportunity to improve, and this sense of accomplishment can be incredibly empowering.
Step-By-Step Instructions: Perfecting Your Chair Pose
Step 1: Start in Mountain Pose (Tadasana)
Begin by standing in Mountain Pose with your feet hip-width apart. Place your hands at your heart center or alongside your body. This is your starting position.
Step 2: Engage Your Core
Before you move into the pose, engage your core muscles. This activation will provide stability and support throughout the pose.
Step 3: Inhale and Raise Your Arms
Take a deep inhalation and simultaneously raise your arms above your head. You can keep your arms parallel to each other or bring your palms together. Make sure your shoulders are relaxed and away from your ears.
Step 4: Exhale and Lower Your Hips
As you exhale, bend your knees and lower your hips as if you're sitting back into a chair. Aim to bring your thighs as parallel to the floor as your flexibility allows.
Step 5: Check Your Alignment
Take a moment to check your alignment. Your knees should be over your ankles, and your chest should be lifted, not leaning forward. Make sure your back is straight and your core is engaged.
Step 6: Focus on Your Breath
Hold the pose for 5-10 breaths, or as long as you comfortably can. Pay attention to your breath, and try to maintain a steady inhaling and exhaling rhythm.
Step 7: Exit the Pose
To exit the pose, straighten your legs and lower your arms as you inhale. Come back to Mountain Pose and take a few deep breaths before moving on to the next asana.
Common Mistakes to Avoid: Hone Your Technique in Utkatasana
Mistake 1: Knees Over Toes
One of the most common mistakes in Chair Pose is allowing the knees to extend past the toes. This incorrect alignment puts undue stress on the knees and can lead to discomfort or injury.
How to Correct:
Keep your knees in line with your ankles, and make sure you can see your toes when you look down. If needed, shift your hips further back to correct your alignment.
Mistake 2: Rounded Back
Many practitioners inadvertently round their back in an effort to lower their hips. This compromises spinal alignment and can cause back pain.
How to Correct:
Engage your core muscles and focus on keeping your spine straight. Think of lengthening your torso upwards as you sit back into the "chair."
Mistake 3: Collapsed Chest
Collapsing the chest and leaning too far forward reduces the effectiveness of the pose and can strain the neck and shoulders.
How to Correct:
Keep your chest lifted and maintain an open heart space. Your torso should lean slightly forward, but the lean should come from the hips, not the chest.
Mistake 4: Elevated Shoulders
Tension in the shoulders is another common issue. Some individuals elevate their shoulders towards their ears, especially when extending the arms upward.
How to Correct:
Actively draw your shoulder blades down your back and relax the trapezius muscles. This will create space between your shoulders and ears, reducing tension.
Mistake 5: Holding Your Breath
Chair Pose can be strenuous, and some people tend to hold their breath during challenging poses. This restricts oxygen flow and can make it harder to maintain the pose.
How to Correct:
Focus on maintaining a steady rhythm of breath, inhaling and exhaling fully. Breath control (Pranayama) is an integral part of yoga; make it a focus in every pose.
Modifications and Variations: Customize Your Utkatasana Experience
For Beginners: Simplify and Support
Use a Wall
If you find it challenging to maintain balance in Chair Pose, consider using a wall for support. Stand with your back against a wall and slide down into the pose. The wall will help you keep your back straight and offer stability.
Arm Position
If extending your arms overhead is too strenuous, you can bring your hands to a prayer position at your heart center. This reduces the strain on your shoulders and allows you to focus on your lower body alignment.
Intermediate Options: Add Complexity
Introduce a Twist
To engage your core more deeply, incorporate a twist into Chair Pose. From the standard pose, bring your hands to your heart center and twist your torso to one side, hooking your opposite elbow outside the knee. Remember to keep the hips square as you twist.
Add Heel Lifts
Challenge your balance by lifting your heels off the ground while holding the pose. This activates your calf muscles and increases the intensity.
For Advanced Yogis: Test Your Limits
One-Legged Chair Pose
For an intense challenge, try lifting one foot off the ground while in Chair Pose. Extend the lifted leg either forward or tuck it over the opposite thigh, similar to Eagle Pose. This requires a high degree of balance and core strength.
Hold with Weights
To build more strength, hold light dumbbells in your hands as you assume the pose. Keep your arms extended or bring the weights to shoulder height for an isometric hold.
Complementary Poses: Expand Your Yoga Routine
Utkatasana, or Chair Pose, is a strong pose that activates multiple muscle groups. As such, it pairs well with poses that either prep the body for this level of engagement or help to release tension afterward. Here are some complementary poses that you can integrate into your practice:
Downward-Facing Dog (Adho Mukha Svanasana)
Why It Complements:
Downward Dog is a great pose to elongate the spine and stretch the legs, making it a fantastic counterpose to the intense flexion of Chair Pose.
How to Transition:
From Chair Pose, fold forward into Uttanasana (Forward Fold), place your hands on the mat, and then step back into Downward-Facing Dog.
Warrior I (Virabhadrasana I)
Why It Complements:
Warrior I opens up the hips and strengthens the legs, helping you develop the stamina you need for a strong Chair Pose.
How to Transition:
From Chair Pose, step one foot back into a lunge position, and then rise into Warrior I.
Child's Pose (Balasana)
Why It Complements:
Child's Pose is a restorative posture that allows for deep relaxation and stretching of the back, offering a counterbalance to the active, muscle-engaging nature of Chair Pose.
How to Transition:
From Chair Pose, lower your hips all the way to the heels, extend your arms forward, and relax into Child's Pose.
Conclusion: The Transformative Power of Utkatasana
Mastering Chair Pose provides a range of benefits, both physical and mental. From building strength and improving balance to boosting concentration and reducing stress, Utkatasana is a multifaceted pose deserving a spot in your regular yoga routine.
If you found this guide on Utkatasana and its complementary poses helpful, don't miss out on our upcoming articles designed to deepen your practice and expand your yogic knowledge. Subscribe now to get expert tips, step-by-step guides, and insightful articles delivered directly to your inbox.