Yoga
Samadhi: The Final Step in the Eight Limbs of Yoga
Samadhi isn't just about feeling good; it's about feeling free. Imagine a life where worries, stress, and emotional ups and downs don't hold you back. That's what Samadhi can offer.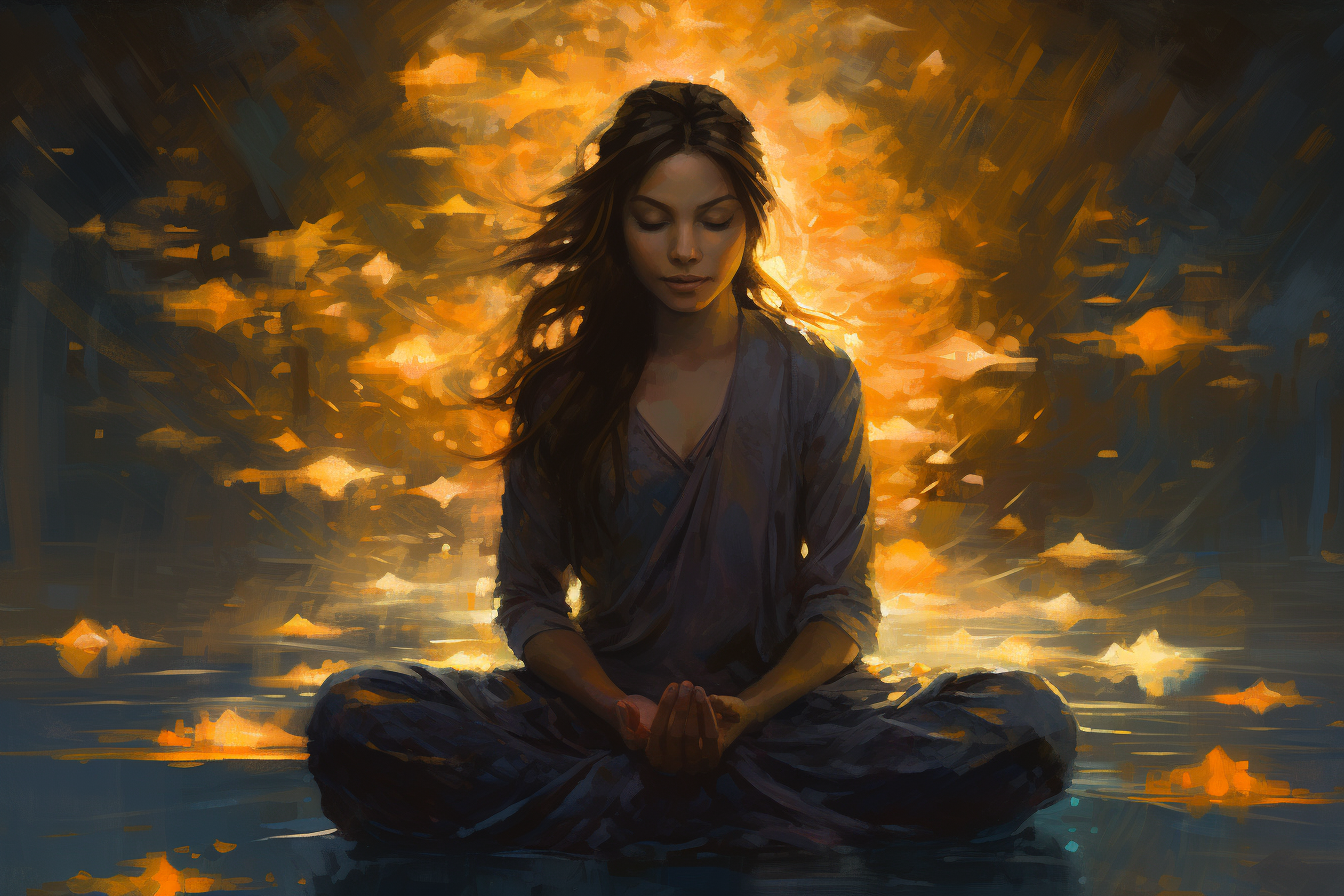 Introduction
Samadhi is the final and most important step in the Eight Limbs of Yoga, a framework that outlines the path to spiritual and personal growth. For many, reaching Samadhi is the ultimate goal in their yoga journey.
In simple terms, it's a state where you feel completely at peace and connected with everything around you.
If you're intrigued by the transformative power of Samadhi in yoga, you won't want to miss my in-depth guide exploring the various types of Samadhi.
Why Samadhi Matters: Benefits and Goals
Inner Freedom
Samadhi isn't just about feeling good; it's about feeling free. Imagine a life where worries, stress, and emotional ups and downs don't hold you back. That's what Samadhi can offer. In this state, you are released from everyday struggles, feeling as though a weight has been lifted from your shoulders.
Profound Self-Awareness
Getting to the point of Samadhi means you've gained a deep understanding of who you are. This isn't about knowing your likes or dislikes, but a profound realization of your true nature. This self-awareness can help clear away confusion, give you a sense of direction, and enhance your life in tangible ways.
Oneness with the Universe
Feeling separate or alone disappears when you reach Samadhi. In this state, you experience a deep connection with everything around you—people, nature, and even the universe. This connection isn't just a thought; it's something you feel in every fiber of your being, bringing you immense peace and joy.
Types of Samadhi: From Beginner to Advanced
Beginner's Level: Savikalpa Samadhi
In this early stage, you still have a sense of individuality. You might feel peaceful and connected but you're aware that you and the world are separate. Think of this as the stepping stone to higher levels of Samadhi.
Advanced Level: Nirvikalpa Samadhi
This is the final and most advanced stage where you lose all sense of being separate from the world. It's like becoming one with a vast ocean. There's no 'you' and 'everything else'; everything becomes one unified experience.
In-Between Level: Laja Samadhi
This is a middle ground where you may occasionally feel glimpses of that perfect oneness, but it comes and goes. It's a sign that you're on the right path but haven't quite stabilized in the advanced level yet.
How to Work Towards Samadhi: A Stepwise Approach
Step 1: Master the Basics
You can't skip steps on your way to Samadhi. Make sure you are familiar with the other seven limbs of yoga, from ethical practices like Yamas and Niyamas to physical postures and meditation. Each one prepares your mind and body for the challenges and revelations of Samadhi.
Step 2: Engage in Focused Meditation
The more you meditate, the easier it becomes to enter deeper states of concentration, which are essential for Samadhi. Start with simple meditation techniques and gradually move towards more focused practices as you gain experience.
Step 3: Seek Guidance from a Teacher
It's hard to go this journey alone, and a knowledgeable teacher can offer invaluable guidance. A teacher can provide personalized tips and correct your course if you're heading in the wrong direction.
The Journey Continues: Beyond Samadhi
Achieving Samadhi isn't the end of your yoga journey; it's a new beginning. After experiencing this state, you'll find that the practice of yoga continues to be vital. It becomes a way to maintain this sense of peace and unity, and you may even feel compelled to guide others towards these transformative experiences.
Conclusion
Samadhi is not just another step in yoga; it's the ultimate goal. Reaching this state brings deep inner peace, profound self-awareness, and a feeling of unity with the universe.
It may sound challenging, and indeed it is, but each step towards Samadhi enriches your life meaningfully. So, keep practicing, stay focused, and open yourself to the incredible possibilities that yoga and Samadhi offer.
By taking a step-by-step approach and understanding the different stages, you can work methodically towards this life-changing state. Your yoga journey doesn't end with Samadhi; instead, it offers you a new, enriched platform to live your life.